Blog
General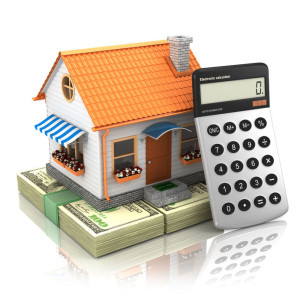 The appraisal is an important part of the home buying process. But what happens if the appraisal comes up short of the agreed-upon selling price?
Here's an example: A home is listed for sale for $350,000. It's a multiple bidding situation, so you offer a higher price of $370,000 to gain an edge over other buyers. Your offer is accepted by the seller. However, your lender's appraisal comes back and it shows the value of the home is only $350,000. That means the lender is only going to provide you with a loan based on that amount.
When an appraisal comes in lower than expected, home buyers have a few choices. If you really want the home and have the cash on hand, you could make up the difference with a larger downpayment. You also could try to negotiate a lower selling price. The seller doesn't have to lower the selling price, of course, and will understandably be reluctant to do so. In some cases, the buyer and seller each give a little, with the seller lowering the price and the buyer making a larger downpayment.
Another option is to see if it's possible to order a second independent appraisal or to appeal the existing appraisal. Your lender can let you know if there's any type of appraisal review process. You and your real estate agent will have to analyze the appraisal to make sure the appraiser included all relevant comparable sales on the report
Lastly, if you have an appraisal contingency in your offer, you have the option of walking away. It's a last-ditch option if all other efforts fail.
General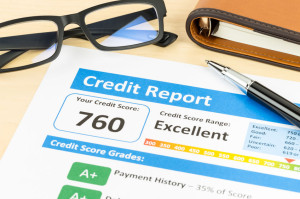 Your credit score has more of an impact on your monthly mortgage payment than you might think. Generally, the higher your score, the lower the mortgage you may be able to qualify for. And the lower your credit score, the higher your mortgage rate.
Credit-scoring company Fair Isaac Corp. has an example: A home buyer with a credit score between 760 and 850 who qualifies for an annual percentage rate (APR) of 4.258 percent would pay $1,477 per month in principal and interest on a 30-year fixed-rate home loan of $300,000. The same borrower, but with a credit score of 700 to 759, would qualify for a higher APR of 4.48 percent and have a higher monthly payment of $1,516, while a borrower with a credit score of under 640 could have an APR as high as 5.847 percent, or a monthly payment of nearly $1,769 per month.
Your mortgage rate depends on a number of factors beyond your credit score, of course. Your monthly payment can vary depending on how much of a down payment you can make, whether you're purchasing a primary residence or second home, and the type and term of your mortgage.
But credit scores undoubtedly are a big factor and improving your score can save you thousands, even tens of thousands of dollars over the life of your loan. What is the best way to improve your credit score? Here are some tips from Fair Isaac Corp.:
Check your credit report. Your credit score is based on information contained in your credit report. Many reports contain errors. You can order a free copy of your credit report by going to this link. Request that any inaccuracies be corrected.
Make payments on time. Whether it's your rent payment, your student loan payment, your credit card payment or any other monthly obligation you have, making payments on time is one of the most important things you can do to raise your credit score over time.
Pay down your debts. Using only a portion of the credit that is available to you can help raise your credit score. Likewise, using all or most of your available credit can lower your score.
General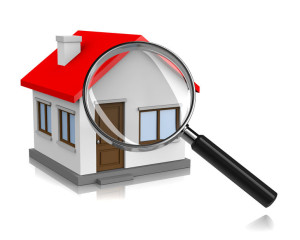 You found a home that's in the right neighborhood and an easy commute to work. The only problem: It's listed for sale in 'as-is' condition. What does that mean? A home that's being offered for sale in 'as-is' condition means that the owner is making no guarantees about the condition of the property and will make no repairs or improvements. It means the price reflects the fact that repairs may be needed.
Being listed in 'as-is' condition doesn't necessarily mean there is something wrong with a home. Most bank-owned properties are listed for sale 'as is,' but you also may find an individual seller lists a property this way because they can't afford or don't want to make repairs to the property. They just want to sell it.
While 'as-is' condition shouldn't cause you to rule out a property, this is definitely not the time to skip the home inspection. If you decide to make an offer, you should make it contingent upon an inspection. (That's good advice when buying any type of home.) Also know that you can still negotiate on price with a property being sold 'as-is'. Just because a seller isn't willing to make any repairs, doesn't necessarily mean they won't lower the selling price to compensate for what you discover during the inspection process.
General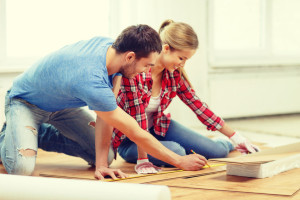 What are the features you want to see in your next home?
The National Association of Realtors recently surveyed home buyers nationwide on the home features that are most important to them. They found that the typical home buyer currently is looking for a three-bedroom, two-bathroom home with a garage and updated kitchen.
The study also found that home buying needs and preferences vary by age. According to the survey, family needs were the biggest factor in prioritizing home amenities for home buyers under the age of 55. For many families with small children, for example, features such as the number of bedrooms, school quality and yard size can be important considerations. For those 55 years and older, privacy — having a space solely of their own — was the main goal. In that age group, the number of bedrooms and lot size are not as important for many home buyers.
Contemporary and colonial homes were the preference of Millennials, while ranch homes, which typically have a single level and no stairs, are the most popular home style for buyers 55 and older. Lastly, while many home buyers age 55+ are moving from other homes, many Millennials are moving from rentals and purchasing their first homes. In fact, the survey shows that rent increases are driving many Millennials to become homeowners this year.
General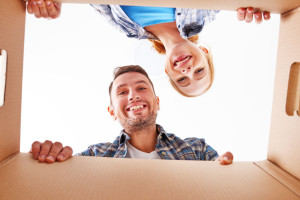 The right moving company can help make your move to a new home a success. But the wrong one? It could lead to a moving day disaster. Here are some ways to tell if you are hiring a reputable moving company:
—They come to your home, inventory your belongings and provide an estimate of the cost to move your household. Avoid companies that give estimates over the phone or by email.
—They allow you to pay upon delivery. Avoid moving companies that require cash or a large deposit before moving day.
—They check out. What is the moving company's Better Business Bureau rating? Is it a member of the American Moving and Storage Association? Members of AMSA have passed background screening with government authorities at the state or federal level as well as with their Better Business Bureau chapter. They have pledged to adhere to the AMSA Code of Ethics. Ask for references.
If you're thinking of hiring an interstate mover, check their record here. For more tips on hiring a reputable mover and having a successful move, go to this link.